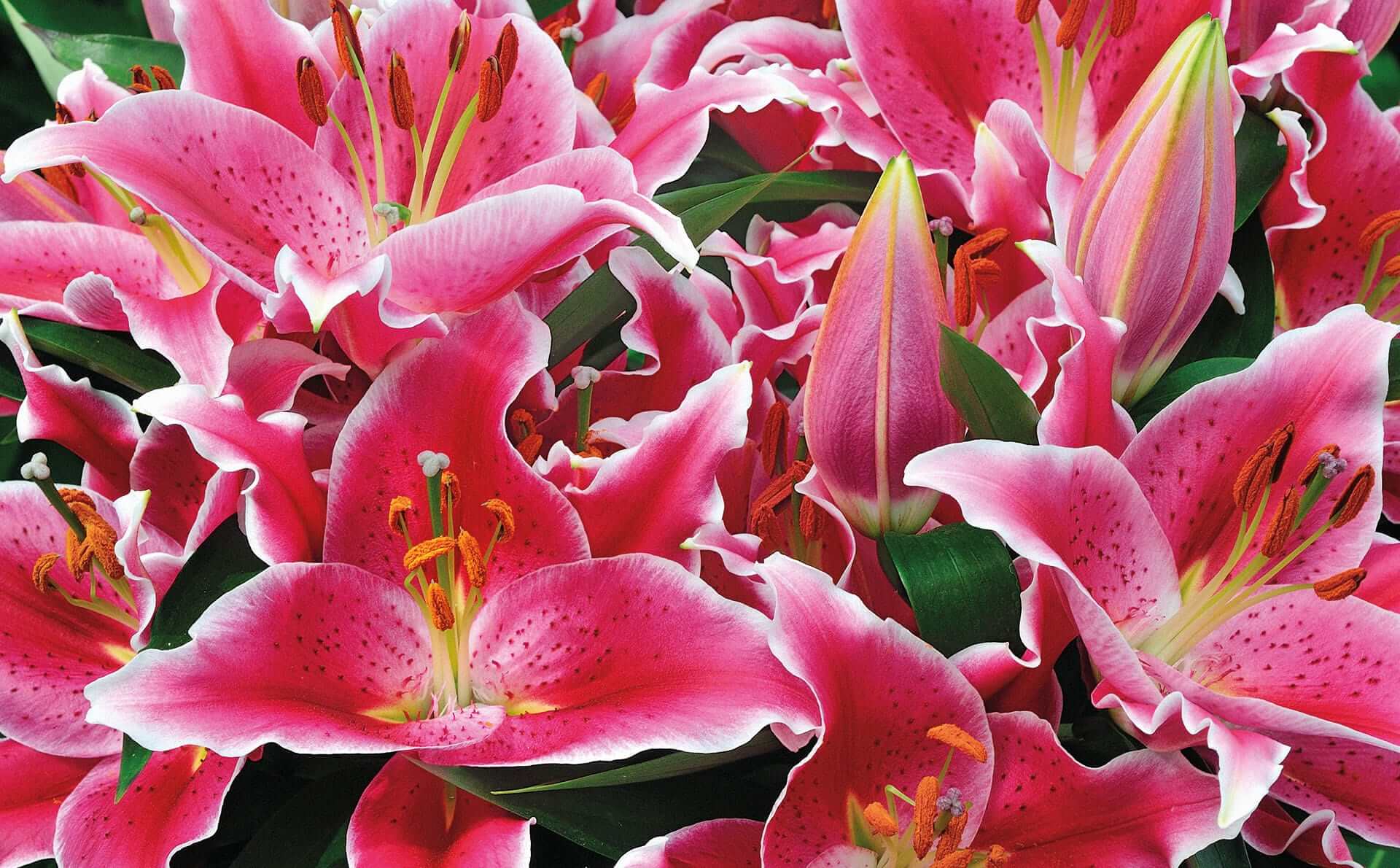 About us
Zabo Plant BV: For Top Brands in Flower Bulbs
Zabo Plant, founded in 1984, specializes in the export of lily bulbs and calla tubers. We continuously focus on updating our product base and maintaining expert quality of our products. Our ongoing efforts make it a fact that we are one of the top 5 lily bulb exporters in the Netherlands. We send millions of bulbs every year from our headquarters in t' Zand to locations around the world, with our biggest customers being professional potted plant and cut flower producers. Our high-tech cooling facilities guarantee optimal processing and storage of our products. This is one of the many reasons our customers are confident they'll always receive high-quality starting material.
Zabo Plant works with the best bulb, flower, and potted plant growers domestically and abroad. When selecting varieties, we consider color, vigor, shelf life, and plant design. Using expert criteria and mixed characteristics, we end up with top quality product selections.
Zabo Plant is proud to be a partner of the brands Roselily and Lily Looks, which are two leading and exclusive brands in the flower bulb industry. These brands offer our customers access to unique genetics of double-flowering lilies and genetically compact potted lilies. Both brands are constantly evolving and we will continue to share surprising and exciting innovations from top brands in flower bulbs.
Our North American Branch: a Regional and Personalized Approach
Our subsidiary corporation, Zabo Plant Inc., is located in Pittsburgh, Pennsylvania. It was established in 2000 to better serve our North American market. Zabo Plant, Inc. provides conditioned storage and faster shipping of our products. Our goal is to provide a high-quality product by careful monitoring of all steps throughout the production process. In Pittsburgh, we combine the advantages of a global operating company with a regional, personalized approach. And since the communication lines are shorter, we can provide optimal customer service and support. Our team of specialists are focused on helping our clients achieve the best results with our products.
Valdivia Lilies: Providing Year-Round, Top-Quality Products Through Bulb Cultivation in Chili
In 2013, Valdivia Lilies was established through a joint venture of buying Juan Sone S.A. nurseries and facilities. Because of the optimal and stable growing conditions in Chili, Valdivia Lilies can provide new and healthy bulbs to our clients throughout the year. Our customers can always expect top-quality bulbs, making every day and important holidays such as Valentine's Day, Easter, and Mother's Day more beautiful.
Callas: A Unique Appearance and Long Vase Life
In 2018, we introduced Callas to our product line portfolio. The addition of these high-quality Calla plants suits our business philosophy. The unique and elegant appearance of these flowers, the diverse color availability, and the incredible vase life make Callas a promising product for our clients to include in their growing program.
Through our large national and international network, we offer our clients access to our extensive knowledge base. From breeding to sales, Zabo Plant works with the best tuber breeders, potted plant growers, and cut flower growers to guarantee consistently superior products and services.
Company

Zabo Plant BV

Address

't Zand, Nederland

Contact info:

Phone

Tel:
+31 244 592 859

Email

info@zaboplant.nl
Company

Zabo Plant Inc.

Address

Pittsburgh, PA, United States

Contact info:

Tel

Tel:
+1 724 327 0669

Email

info@zaboplant.com